1995 BS7H DXpedition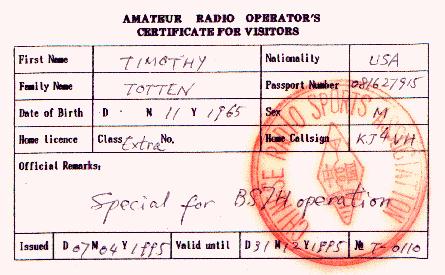 Slide 3: Each of the non-Chinese BS7H operators was issued an Operator's Certificate. Today, licensed amateurs visiting China can quickly receive this certificate, allowing them to operate from any club station.
---
Previous Page


Next Page
---
N4GN Home Page | BS7H 1995 Home Page
---
Last modified 02 February 1999 by Tim Totten, n4gn@n4gn.com.