H44DX - Honiara, Solomon Islands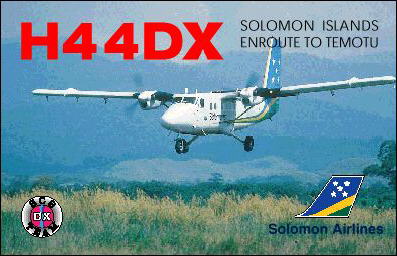 On their way to and from the H4ØAA operation in Solomon Islands' Temotu Province, several team members also took a little time out to put H44DX on the air, making a couple thousand QSOs. All H44DX operations took place from the capital city of Honiara on historic Guadalcanal Island. QSL H44DX via OH2BN.
Feel free to check the H44DX Log Search to see if you're in the log!
---
H4ØAA Home
---

---
Last modified 2005-10-29 by Tim Totten, n4gn@n4gn.com.
Copyright © 2005 Tim Totten, N4GN. All rights reserved.